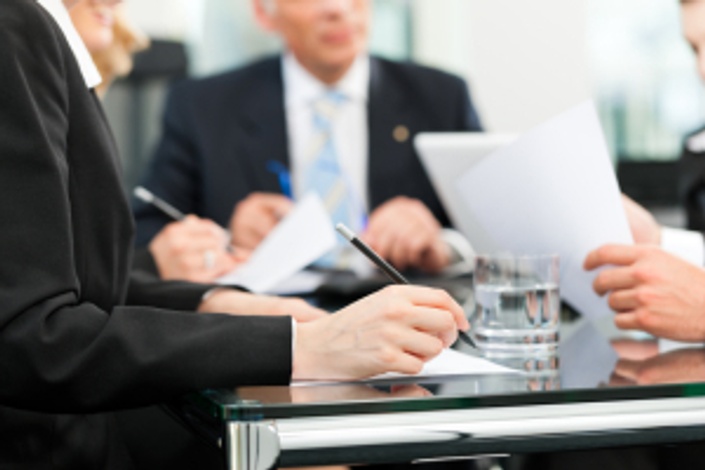 STS Program Non-Disclosure Process
Your Privacy and Protection is Our Business. This is a required prerequisite for attending the remaining courses in this school. Please start here.
Welcome STS Program holder or Trustee. You have likely been invited to this private web page by an email link you received after you submitted a form on another site. If you have not already done so, please complete an intake form now (click here), then return to this site to proceed to the next step. By completing an intake form, you agreed to allow us to contact you with updated information and plans for the revival and ongoing maintenance of the STS program.

Our new AssetPro University online training platform will be the primary method by which we will cost-effectively and efficiently be providing ongoing teaching, training, and trust maintenance instructions to all STS clients on how to best manage their trust programs going forward. This we see as a big piece of the puzzle that was missing previously with MPG. Many clients we have already spoken to wholeheartedly agree that our new education platform is desperately needed and long-overdue.

The sole purpose of this page, which is structured as an online education course on this new teaching platform, is to help you learn how to download and complete an Oath of Confidentiality Agreement so that you are totally protected and we are contractually prevented from being compelled to disclose any details about the Trust to a third party. This important safeguard needs to be completed before we can safely respond to your previous form submission.
The next step is to complete the Oath of Confidentiality Agreements and Proof of STS Ownership or Trusteeship requirements, and send them back to us through a secure upload. Video instructions on how to complete this process, the download links to the OOCA's, an upload link to send the files back to us, and our full contact information, are provided to registered subscribers only.

To get started, simply register for this course, pay the nominal $20 New Account Administration and course access fee (see the FAQ for details), and then follow the course lecture instructions you see listed below. As you can see, we take your privacy seriously and want to maintain the integrity of the program. These precautions at the outset of our relationship with you should instill confidence that we value the STS Program and the privacy & protection it affords.
SECURITY
At no time do we see or have access to any details of your credit card purchase. That information is 100% encrypted and processed only by the Teachable service (one of the most reputable providers in the online education industry.) They do charge a fee for handling your registration and for hosting this course; we keep the difference to cover our overhead costs of setting up and administering this course. Once registered as a student, you will be able to use the same student account profile to register for the other courses we are developing, or for any other school offered on the Teachable platform. (Your profile is like a digital student ID card that gives you access to unlimited learning programs within the Teachable universe.)
We do warrant that your information will be held in strictest confidence and you will only be contacted once we have received your completed confidentiality forms and proof of STS ownership or trusteeship.

In lecture one of this course, we have prepared blank but signed Oaths of Confidentiality Agreement templates for you to download and complete.
In lecture two, you will be advised which forms from your STS binder are required to prove your ownership or trusteeship of an STS program.
In lecture three, we provide a simple and secure upload link to send us back signed copies of the scanned or pictured documents.
In lecture four, we provide all of our direct contact details for you to reach out to us at anytime.
Video tutorials are provided within the lectures to walk you through the entire process.
You will be required to verify that you are a contractor and/or Trustee of an STS program in order to be contacted. Once both sides have a completed an OOCA and your proof has been received, we can proceed to discuss our plans going forward and how we can assist you.
OUR INITIAL CONTACT: For clients outside of Canada, I will be contacting you via my Google Hangouts VoIP phone which does not, unfortunately, send any call display information. When I call, it will show up as a private call with no name or number. I will attempt to leave a message if you don't answer and provide my call back number. If you have a Skype account or WhatsApp associated with your cell phone, please make note of those numbers on the form so I can call you that way. If you provide a cellular number, I can also text you to call me back. My contact details will be included within this course once you have registered for it.
"Protecting Your Road Ahead..."

Best regards,
James Steele IV
The Wealth Coaches
Asset Pro
Course Curriculum
First Things First
Available in days
days after you enroll
Contact Details
Available in days
days after you enroll
Closing Message
Available in days
days after you enroll
Frequently Asked Questions
Is my purchase refundable?
No. The nominal registration fee is intended to: 1) prove that you do exist and that someone else is not trying to impersonate you; 2) screen out and deter asset predators simply phishing for information in an attempt to harm the program; 3) cover the platform fees to host this course on Teachable; 4) cover some of our general overhead costs such as setting up a new STS client account file, our extensive costs to produce this course content including the documents and video tutorials, and other administration costs; AND 5) our first 15 minute introductory telephone conversation with you. This course is required by all STS clients wishing to have us contact them regarding the STS Program formerly offered by Masters Protection Group, and it is provided to ensure maximum confidentiality to you through completion of the OOAC's and proof of STS ownership.
Is this the platform that will be used for future training?
Yes! One of the reasons for having you subscribe to this course is to familiarize you with this platform, its ease of use, its purchase security, and its multimedia-rich learning experience. Online education is a $150 billion industry and Teachable is at the forefront of the distance learning movement. We have just revolutionized the way STS students learn about and manage their Trust programs by utilizing this platform that can teach you the answers 24/7/365 without being tied to a regular Monday call-in show. That way, we can spend most of our time creating new content and serving people directly who need immediate consultation. We hope you agree that on-demand learning is the way to go!
Your Instructor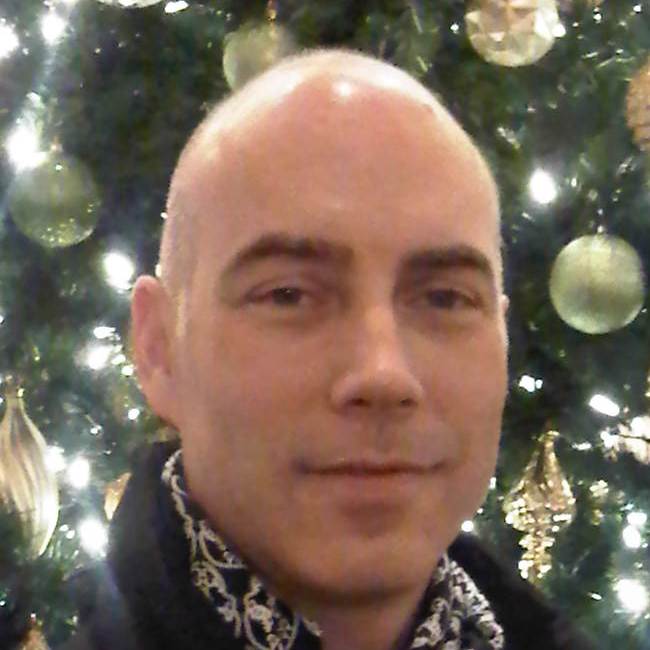 As a graduate of the University of Calgary, I possess degrees in both Economics (micro & macro) and Commerce (specializing in Finance and Management Science.)
I began a financial planning career in 1992 and served hundreds of clients over the next 5 years. I moved on to the private equity markets where, as VP Finance, I successfully helped raise venture capital for a very unique sports-related golf training device. Since 1998, I have run several businesses in marketing, branding, fitness, and multimedia.
Since 2002, my parent company, Trilogy Promotions Inc., has been dedicated to providing these services all under one roof through three distinct business brands: Asset Pro, The Wealth Coaches, and ThoughtWurx.
In 2011, I returned to the private equity markets and now coach clients on the fundamentals of money, wealth creation, demographics, wealth cycles, currencies, commodities, small business development, estate planning, asset protection, and income diversification.
As a Wealth, Health, and Wisdom coach, I endeavor to educate my clients in the two fundamental areas of Wealth and Health, with a focus on business development in many areas.
Once educated on the fundamentals of the due diligence process, I help clients create and manage wealth, and protect it from the ravages of inflation, taxes, and the volatile nature of the financial markets.
I am a strong advocate of optimal health and I am proud to use my extensive fitness industry experience to promote the national "90 Day Challenge" platform to foster better dietary and exercise habits for my clients, their families, and their fellow employees.
For businesses, I also seek out new projects; perform detailed needs analysis regarding my client's media marketing strategy; and design multimedia video & TV-ready presentations to help my clients put their best faces forward.

I utilize a variety of publications & social media platforms to showcase unique businesses. In developing a cohesive marketing / imaging strategy, I help clients enhance their brand recognition, and boost sales possibilities through enhanced product & service education.
NOTE: Please be advised that numerous clients have been warning us over the last few months about an active effort by a group out of Winnipeg MB, and possibly Calgary AB, Canada to discredit our involvement in the STS program and to frustrate our ongoing efforts to support its clients. They have also been saying or implying that we were fired or let go from the program without giving any details. That is categorically untrue. We have never worked for or with this group, never had any representation contract with this group, and have no connection to this group, whatsoever, other than we similarly represented the STS program as independent representatives with MPG. Our working relationship with Michael was high quality and above board at all times. Such attempts to discredit, defame, or slander us are being taken seriously and we would appreciate hearing about any information that comes your way.