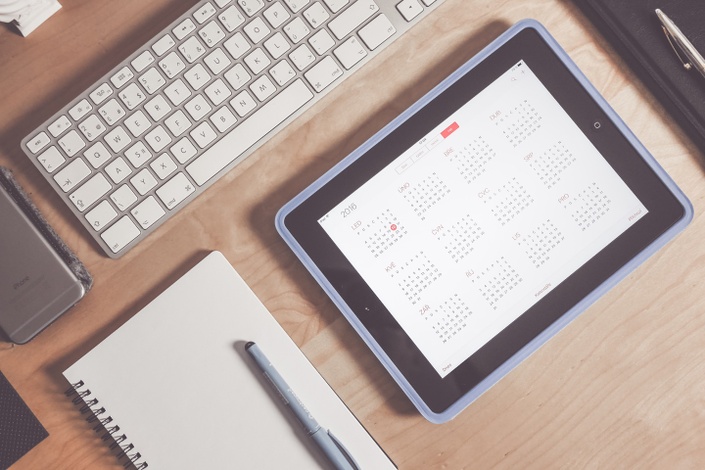 STS Program - Management & Maintenance
Learn how to properly manage, maintain, and administer your asset protection program for the benefit of the beneficiaries.
Enroll in Course
Once you have activated and properly set up the STS Program, the appointed Trustees now have the fiduciary responsibility to manage and administer the Trust assets for the benefit of the beneficiaries, the certificate holders.
Regardless of who the appointed voting and non-voting Trustees may be now or in the future, they will require ongoing teaching and training on how to manage the Contract Trust, which is really a property management business managed by trustees. They must stay current on the latest administrative forms, legal case precedents, statutory and non-statutory changes, tax laws, and much more. In the past, clients relied on cumbersome email, weekly call-in shows, and live seminar events to ask questions and gather information. Response delays, junk mail filters, incomplete information, and agent illnesses are possible weaknesses that can frustrate trustees in effectively executing their duties. Thankfully, that old way of learning from and relying on SME's (subject matter experts) is now a thing of the past. Technology has made self-paced learning possible 24/7/365.
Since 2013, we have been registered representatives of the STS Program through our brokerage provider in Canada and directly through Masters Protection Group in the USA, and have worked diligently with Michael Clark to learn the details of this strategy to help clients activate and manage their programs. We were frequently mentioned on his weekly Talkshoe call in show every Monday night and he often endorsed us as knowing the program as well as anyone. We were actively developing this course material prior to his unexpected passing and never got to show him the final product or release it to the entire client base. We hope to further his legacy using 21st century teaching and education technology.
This course is intended to offer STS Program clients an online virtual learning platform that evolves over time with the latest updates, techniques, and procedures that Trustees, managers, and administrators will need to manage their assigned roles within the Trust.
Over time, we aim to add content from SME's that will offer other helpful specialized knowledge such as bookkeeping, tax planning, tax strategies, accounting services, investment opportunities, banking and loan advice, and much more.
Clients will have an online intake form they can use to submit questions, comments, and concerns, as well as to share success stories about what may have worked for them. Other Trustees, managers, or administrators will be able to subscribe to this platform (with proof of such role assignment), search a database of commonly-asked questions, and find virtual answers complete with audio, video, PDF examples, links, or other relevant attachments. Using this state-of-the-art multimedia learning platform, Trustees and their successors will enjoy continual lifetime access to the latest materials with their monthly subscriptions.
One of the major concerns and challenges that prompted the creation of this school was the impaired ability of the STS provider to keep up with the volume of demand and learning requirements of the many STS clients. By leveraging modern technology, we hope to empower all Trustees to learn at their own pace, and to transition their duties seamlessly to their successor trustees upon death or incapacity. When required, we will be available for direct consultation for an additional fee.
Many Trustees have worried that the death, incapacity, resignation, or insolvency of the previously appointed non-voting Trustee, Trust Services, or the registered agent might imperil their STS program. Rest assured it will not. Although it would not cause the dissolution of their STS Program, it can and has caused disruptions in the effective management and maintenance of the LLC for the many STS programs already in existence. We are designing this program to solve that issue. It will outlive all concerned parties barring the shutdown of this learning platform, in which case, an alternate provider would be chosen, and the contents migrated over to it instead. We will train and transition other administrators to take over from us in the case of our demise so that clients never again need worry about a lack of support or access to past learning material.
Included with your subscription will be 1 hr of FREE telephone consultation per year. Additional consulting time can be purchased at only $25 per 15 minutes. Unlimited advice is available with the VIP Service subscription option as described in the course curriculum.

Finally, we are making ourselves available to act as non-voting trustees for all clients whose past Trustees are deceased, incapacitated, resigned, or no longer available. Further, we are investigating options in both Canada and the USA for establishing registered third party-agents who can act for the Trusts and LLC's. Once that option is available, it will be included in this course.
Remember, the STS Program is only as good as the paper it was written on so proper Set-up, Activation, and ongoing Management and Maintenance is essential for "Total Asset Privacy & Impenetrable Asset Protection". Do it right the first time and your heirs will thank you.
Enroll now to help support this virtual learning platform and the ongoing creation of content that will assist Trustees, managers, and administrators in the effective ongoing administration of the STS Program.
Course Curriculum
Introduction - Currently on Free Preview
Available in days
days after you enroll
First Things First
Available in days
days after you enroll
Trustees, Managers, and Administrators
Available in days
days after you enroll
PRICING OPTIONS
NEW: We have now added a simplified Plans & Pricing page to our Client Portal website. As we are based in Canada, we ultimately must convert all fees back to Canadian dollars as well as incurring an additional 5%-10% platform fee for all enrollments down through Teachable. We therefore prefer to invoice your directly or have you use the Register Now button to subscribe in $CAD, and we will manually enrol you in these courses. Your cooperation will greatly assist us in minimizing our transaction fees so we can devote more valuable resources to protecting you, our valued STS Program holders.

If you still prefer to use the shopping cart below for instant access, self-enrolment, you do have the choice to subscribe in $USD or $CAD. However, we do request that both Canadian and American clients subscribe in USD unless your credit card doesn't allow for billing to USD.

Teachable will convert all CAD payments to USD prior to paying us, which we then need to convert back to CAD, thereby incurring two conversions of 3% each. We therefore prefer all clients enroll with USD currency when self-enrolling on this platform so we can avoid two exchange rate conversion fees.
The exchange rate was assumed to be $1.35 as of 5/22/19.
Your Instructor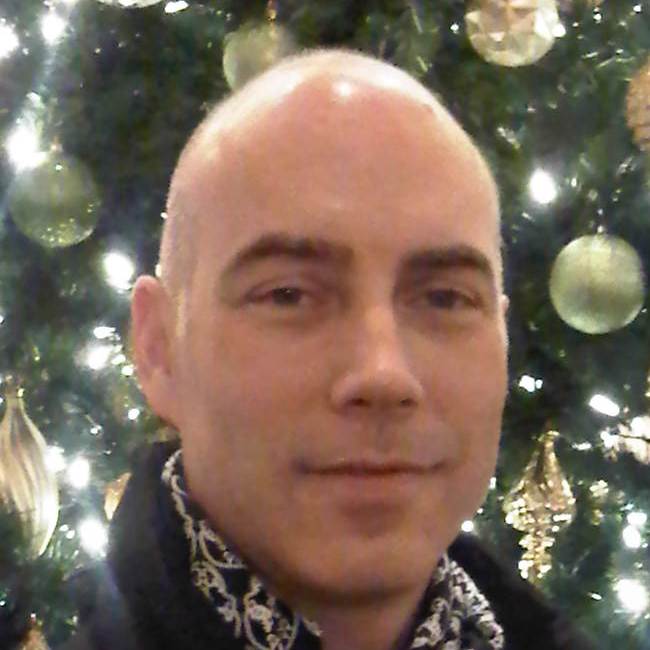 As a graduate of the University of Calgary, I possess degrees in both Economics (micro & macro) and Commerce (specializing in Finance and Management Science.)
I began a financial planning career in 1992 and served hundreds of clients over the next 5 years. I moved on to the private equity markets where, as VP Finance, I successfully helped raise venture capital for a very unique sports-related golf training device. Since 1998, I have run several businesses in marketing, branding, fitness, and multimedia.
Since 2002, my parent company, Trilogy Promotions Inc., has been dedicated to providing these services all under one roof through three distinct business brands: Asset Pro, The Wealth Coaches, and ThoughtWurx.
In 2011, I returned to the private equity markets and now coach clients on the fundamentals of money, wealth creation, demographics, wealth cycles, currencies, commodities, small business development, estate planning, asset protection, and income diversification.
As a Wealth, Health, and Wisdom coach, I endeavor to educate my clients in the two fundamental areas of Wealth and Health, with a focus on business development in many areas.
Once educated on the fundamentals of the due diligence process, I help clients create and manage wealth, and protect it from the ravages of inflation, taxes, and the volatile nature of the financial markets.
I am a strong advocate of optimal health and I am proud to use my extensive fitness industry experience to promote the national "90 Day Challenge" platform to foster better dietary and exercise habits for my clients, their families, and their fellow employees.
For businesses, I also seek out new projects; perform detailed needs analysis regarding my client's media marketing strategy; and design multimedia video & TV-ready presentations to help my clients put their best faces forward.

I utilize a variety of publications & social media platforms to showcase unique businesses. In developing a cohesive marketing / imaging strategy, I help clients enhance their brand recognition, and boost sales possibilities through enhanced product & service education.
Frequently Asked Questions
When does the course start and finish?
The course starts now and never ends! It is a completely self-paced online continuing education course - you decide when you start. This is meant to be a perpetual learning system where STS holders, Trustees, and their successors can come to learn about the latest developments with the STS program, the law, success stories, administrative procedures, review archive material, and more.
How long do I have access to the course?
How does lifetime access sound? After enrolling, you have unlimited access to this course for as long as you renew your subscription - across any and all devices you own. Managing your new life as a business is not a one-time purchase-and-forget process. The Trust is a living document that constantly needs managing and maintenance in order to offer complete privacy and lifetime protection. Your monthly or annual subscription gives you or your successors permanent access tor the term of your subscription. It auto renews at the end of each term you have selected. You are free to switch to a different payment plan at any time. If you cease your current plan, you will lose access to the information and any unused consulting time that was included with the offer. You will need to enroll again to resume your access.
What if I am unhappy with the course?
We would never want you to be unhappy! If you are unsatisfied with your purchase, contact us in the first 7 days and we will give you a full refund. If we have already provided any personal consulting services, (e.g. 1, 2, or 3 hours of included time for one of the package options), then the course can't be cancelled until the end of the 12th month or until a separate payment is made outside this platform for the time expended.