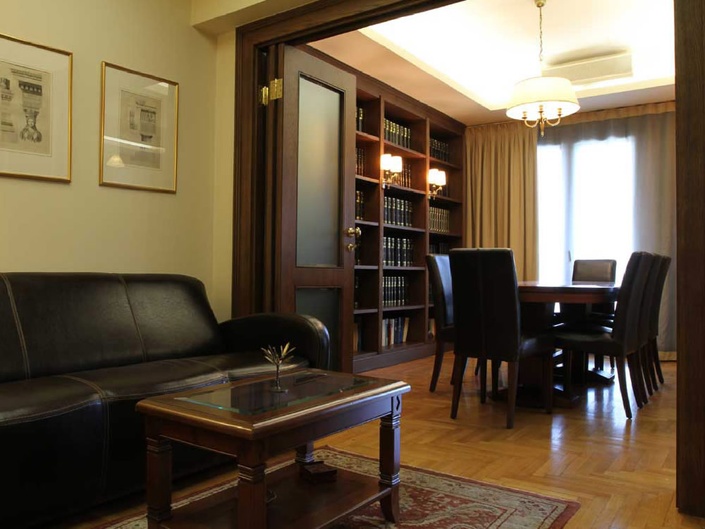 STS Program Set-up & Activation
Learn how to properly set up your asset protection program to protect your assets against any legal assault.
Enroll in Course
Once you have purchased the STS Program and received the binders, you have a tentative contractual agreement with the Trust creator. In order to validate the contractual exchange and creation of the Trust indenture, you must Set-up and Activate the program in a timely fashion to ensure 100% protection. Included with each Trust program is a workbook that guides you through the activation process in general terms. However, in today's time-pressured society, most clients desire one-on-one instruction, as they might expect of a law firm or financial advisor, and would prefer to pay for the fast-track advice.
You may choose to hire us to help walk you through each step to fully activate it. We do charge a fee of $995 for that service and do include a personal financial review as well (valued at $200).
However, if you prefer the Do-it-Yourself approach and only require a moderate amount of personal instruction, you may choose to economize somewhat by enrolling in this video-based instruction course to learn how to complete the majority of the set-up and activation functions on a self-serve basis. Whether you choose the full service or this self-service option, you will have full lifetime access to this course for you and your successor Trustees.
The 5 key areas of instruction you will learn about are:
Trust Binder Activation & Preparation
Banking Setup for Trust 1 & the LLC
Third Party Appointments & Contracts
IT Software Set-up for Administering the Trust
Miscellaneous Tasks.
Each module contains several specific steps that must be completed in order to provide full asset protection. Video walk-through instructions, examples, handouts, external links, and checklists are included to help ensure you complete each required step properly.
NOTE: Many of these task should be performed within the first 4 days of receiving your binders, and all should be completed within 30 days.

We have extensive experience in setting up these programs and constantly rely on feedback from clients to enhance and update our procedures and course materials. As the legal and business processes evolve over time, we update the course material to reflect those changes. On average, clients will typically invest approximately 44 hours in setting up their programs with the help of this course. This represents a major time savings of dozens of hours over attempting the set-up from the provided workbook alone, since most of the trial and error guess work has been removed. Each client's situation is unique and we attempt to provide specific advice in this course that is not covered by the provided guide.
NOTE: Prior to enrolling, you may preview a few of the steps to get a feel for what may be contained in the paid modules. Simply click on the Preview buttons in the course curriculum below.
The Trust program is designed as a living document and must be managed by the program holder (Trustee) for the benefit of the beneficiaries. To learn more about proper management of the Trust, see our other course called Trust Program Management for ongoing instructional guidance. Get both courses as a bundle and save now.
Included with all courses is up to 1 hr of telephone consultation. Additional time can be purchased at only $25 per 15 minutes. Unlimited advice is available with the Core Services option as described in the course curriculum.
Remember, the Trust Program is only as good as the paper it was written on so proper Set-up and Activation is essential for "Total Asset Privacy & Impenetrable Asset Protection". Do it right the first time and your heirs will thank you.
PRICING OPTIONS
NEW: We have now added a simplified Plans & Pricing page to our Client Portal website. As we are based in Canada, we ultimately must convert all fees back to Canadian dollars as well as incurring an additional 5%-10% platform fee for all enrollments down through Teachable. We therefore prefer to invoice your directly or have you use the Register Now button to subscribe in $CAD, and we will manually enrol you in these courses. Your cooperation will greatly assist us in minimizing our transaction fees so we can devote more valuable resources to protecting you, our valued STS Program holders.

If you still prefer to use the shopping cart below for instant access, self-enrolment, you do have the choice to subscribe in $USD or $CAD. However, we do request that both Canadian and American clients subscribe in USD unless your credit card doesn't allow for billing to USD.

Teachable will convert all CAD payments to USD prior to paying us, which we then need to convert back to CAD, thereby incurring two conversions of 3% each. We therefore prefer all clients enroll with USD currency when self-enrolling on this platform so we can avoid two exchange rate conversion fees.
The exchange rate was assumed to be $1.35 as of 5/22/19.
Frequently Asked Questions
When does the course start and finish?
The course starts now and never ends! It is a completely self-paced online course - you decide when you start and when you finish. However, we do recommend completing most tasks within 4 days of receiving your binders, and within 30 days for all of the activation steps.
How long do I have access to the course?
How does lifetime access sound? After enrolling, you have unlimited access to this course for as long as you like - across any and all devices you own. Your account cannot be shared with others and is for your exclusive use while you set-up your Trust Program. We do recommend that the course be completed within 30 days, but you are free to refer back to the course at anytime you need. As part of yous succession plan should you become incapacitated or deceased, you may refer your successor trustees to this course using your log-in credentials so they may understand how your Trust program was set-up.
What if I am unhappy with the course?
We would never want you to be unhappy! If you are unsatisfied with your purchase, contact us within the first 5 days and we will give you a full refund. This will give you a brief amount of time to evaluate whether to self-administer the set-up activation steps, or whether to hire us to walk you through it all. If you prefer to upgrade to our full service option, your purchase can be applied to the upgrade and you are free to maintain access to the course for life as part of the paid set-up service.
Your Instructor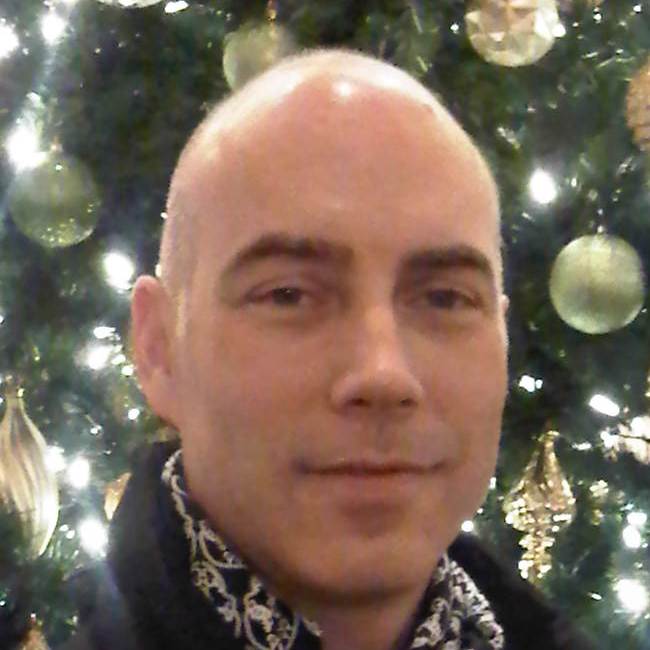 As a graduate of the University of Calgary, I possess degrees in both Economics (micro & macro) and Commerce (specializing in Finance and Management Science.)
I began a financial planning career in 1992 and served hundreds of clients over the next 5 years. I moved on to the private equity markets where, as VP Finance, I successfully helped raise venture capital for a very unique sports-related golf training device. Since 1998, I have run several businesses in marketing, branding, fitness, and multimedia.
Since 2002, my parent company, Trilogy Promotions Inc., has been dedicated to providing these services all under one roof through three distinct business brands: Asset Pro, The Wealth Coaches, and ThoughtWurx.
In 2011, I returned to the private equity markets and now coach clients on the fundamentals of money, wealth creation, demographics, wealth cycles, currencies, commodities, small business development, estate planning, asset protection, and income diversification.
As a Wealth, Health, and Wisdom coach, I endeavor to educate my clients in the two fundamental areas of Wealth and Health, with a focus on business development in many areas.
Once educated on the fundamentals of the due diligence process, I help clients create and manage wealth, and protect it from the ravages of inflation, taxes, and the volatile nature of the financial markets.
I am a strong advocate of optimal health and I am proud to use my extensive fitness industry experience to promote the national "90 Day Challenge" platform to foster better dietary and exercise habits for my clients, their families, and their fellow employees.
For businesses, I also seek out new projects; perform detailed needs analysis regarding my client's media marketing strategy; and design multimedia video & TV-ready presentations to help my clients put their best faces forward.

I utilize a variety of publications & social media platforms to showcase unique businesses. In developing a cohesive marketing / imaging strategy, I help clients enhance their brand recognition, and boost sales possibilities through enhanced product & service education.