Initial Contact Details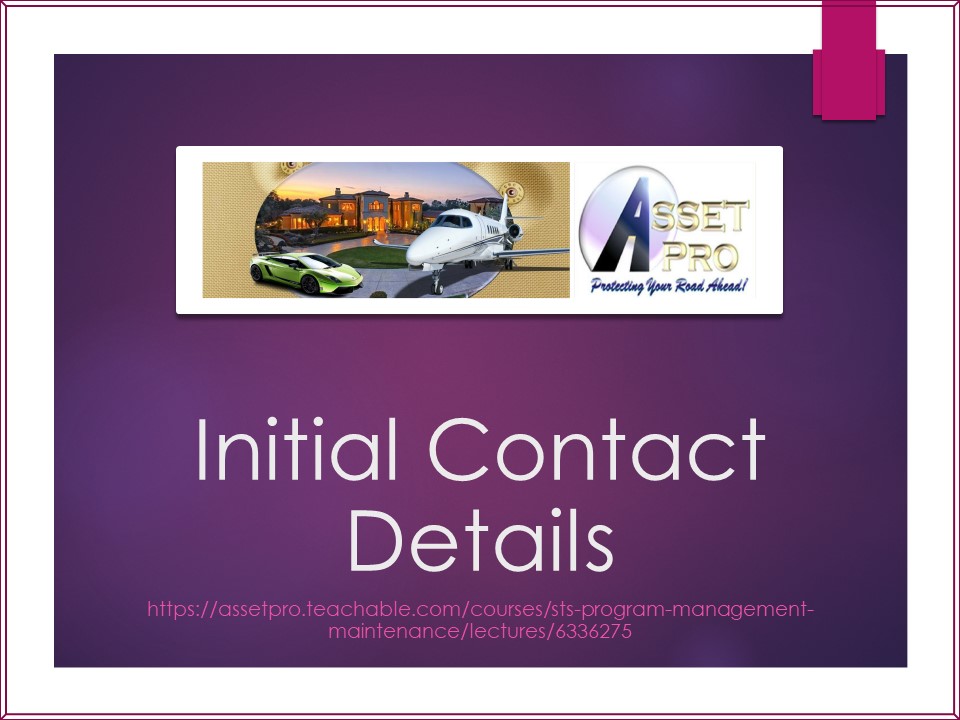 INITIAL CONTACT: Once you enrol in this course, I will immediately provide you with a welcome email with further contact instructions. While awaiting my contact, please consider installing one of the many technology options for communications, such as Skype, WhatsApp, or Google Hangouts. All are available in the play store for Apple or Android platforms. We prefer privacy of communications and these platforms allows us to speak unlimited to you at any location in the world that has a WiFi connection. All are free and secure so your privacy is maintained even in this big brother internet connected world in which we live.
For clients inside Canada, we have unlimited calling plans so I will reach out to you initially by phone. For those outside of Canada, I will contact you by text, email, or one of the above options. Once registered as a student of this course, you will be able to access my direct contact details in the Key Contacts section.
When required, I may try to contact you via my Google Hangouts VoIP phone which does not, unfortunately, send any call display information. When I call, it will show up as a private call with no name or number. I will attempt to leave a message if you don't answer and provide my call back number. If you have a Skype account or WhatsApp associated with your cell phone, I will also try those platforms. If you provide a cellular number, I can also text you to call me back.
In the Key Contacts section of the curriculum, full contact details for us and numerous other valuable third parties such as bankers, lawyers, notaries, registries, suppliers, consultants, and others are listed for easy reference.