Welcome to this Course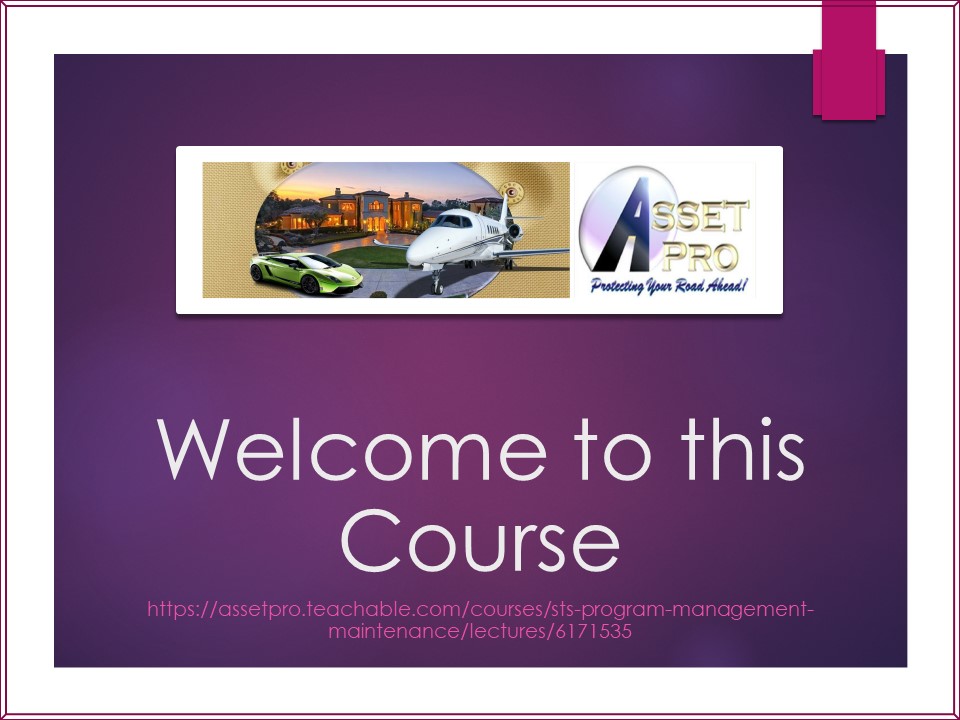 Last updated on 11/09/18.
This is the fourth in a series of courses designed around acquiring the STS, Activating and setting it up, and Maintaining it for generations.
Some students may have come to us as prior STS clients, while others went through the entire process directly with us. Whichever the case, please note that there is a required prerequisite course called STS Program Non-Disclosure Process. If you are a current STS Trustee or a Successor Trustee new to this program, and have registered for this STS Program - Management & Maintenance course without yet completing the non-disclosure process, please STOP, register for it now by clicking on the course title above, complete the instructions within it, and then return here to continue on. Failure to do so could jeopardize your legal privacy protection if we are ever compelled to speak against you or the Trust. These OOC's restrict us from forced disclosure.
NOTE: If you have already sent us these OOC's during a previous communication, please ignore and complete this lecture now as we don't need a second copy.
Please be advised that we are currently in the ongoing process of developing this course content now, one lecture at a time, and not necessarily in the order shown. Your early subscription will provide us with the development funds needed to more quickly produce the relevant material. As an early subscriber, you will be granted 2 bonus hours of consultation time for year #1 to get you started with your maintenance program. You may use this time as you wish, whether for a telephone conversation, administrative time, a status check and program review, legal advice, lien filing, legal attack response, etc.
With your early enrollment, we can begin to dedicate the resources required to more quickly produce the materials that will occupy all the other category headers you see in the curriculum. The more students who enrol now, the faster we can complete the bulk of the introductory content. Keep in mind, this will be an ongoing project where new content is added regularly as we receive questions and comments from you, the students of this program.
The prices listed our current but are subject to change at anytime. Securing your place in the course now means you won't be subject to price increases for as long as you maintain your current subscription. Only new price plans will affect later subscribers.
Please get in the habit of checking back often for updates and additions to the information to see what is new.