What to expect from this course
Expected time to complete: 2 min
Total Asset Privacy & Impenetrable Asset Protection
+ The Ultimate Estate Planning Tool
In this course, you will learn about one of the most powerful and secretive wealth preservation strategies used by the Ultra-rich families of the world, such as the Rockefeller's, Kennedy's, DuPont's, Morgan's, Rothschild's, and others. For hundreds of years, the elite ruling class have used English common law, case law, international law, and Trusts to privately and powerfully protect their assets from third party legal assaults. As a result, they have managed to successfully pass on control of vast sums of accumulated wealth to their many generations of children and grandchildren. The have truly learned the art of generational wealth transfer.

As was stated in Gary Allen's 1976 book, The Rockefeller File, the secret to the capitalist system is to "Own Nothing; Control Everything."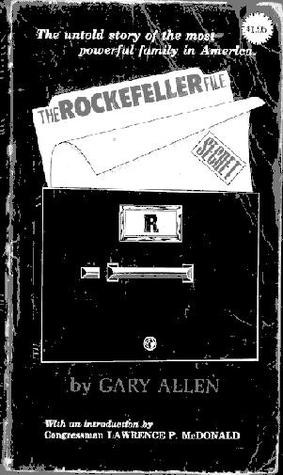 By using a particular form of Trust structure, the super wealthy are able to give up ownership of all their assets while maintaining complete control over the destiny of those assets.
This brief course reveals the secret structure that they have been using for centuries to maintain generational wealth outside the prying eyes and reach of asset predators seeking to steal their wealth via the courts and legal system.
There is over two decades of research, development, and implementation that has gone into this Asset Privacy & Asset Protection program, some of which we offer up free of charge, to introduce you to the concept. Of course, the underlying legal documents that create the structure must be purchased so we won't be sharing those technical details in this introduction, but rather the overall mechanism that is utilized to achieve the Trust's protective properties.
However, given the proprietary nature of the material, and to give us the ability to answer your inevitable questions, you must register on the platform as a teachable student and then enroll in this FREE course in order to preview the content. Don't worry, we won't harass you with annoying emails or disclose your contact info with any other third party. We just need to know who is looking at the information and to offer our assistance with this critically important Asset Privacy and Asset Protection program.
So, set up your teachable account right now and then enroll in this course today.

---
"Procrastination is the Killer of Success."
---
One traffic accident or other catastrophic event could change your financial future in an instant, UNLESS, you own nothing in your own name.

Click the

Complete and Continue ->

right facing arrow at the top right corner of the page to complete this lesson and move to the next one.
PRIVACY NOTE: Feel free to post public comments, suggestions, missing link or error notifications, and general questions about anything relevant to this specific lecture, using the section below. We will approve and post relevant answers here for the benefit of all. Remember, DO NOT leave any personal or private information that you don't want accidentally shared with other students.
Complete and Continue